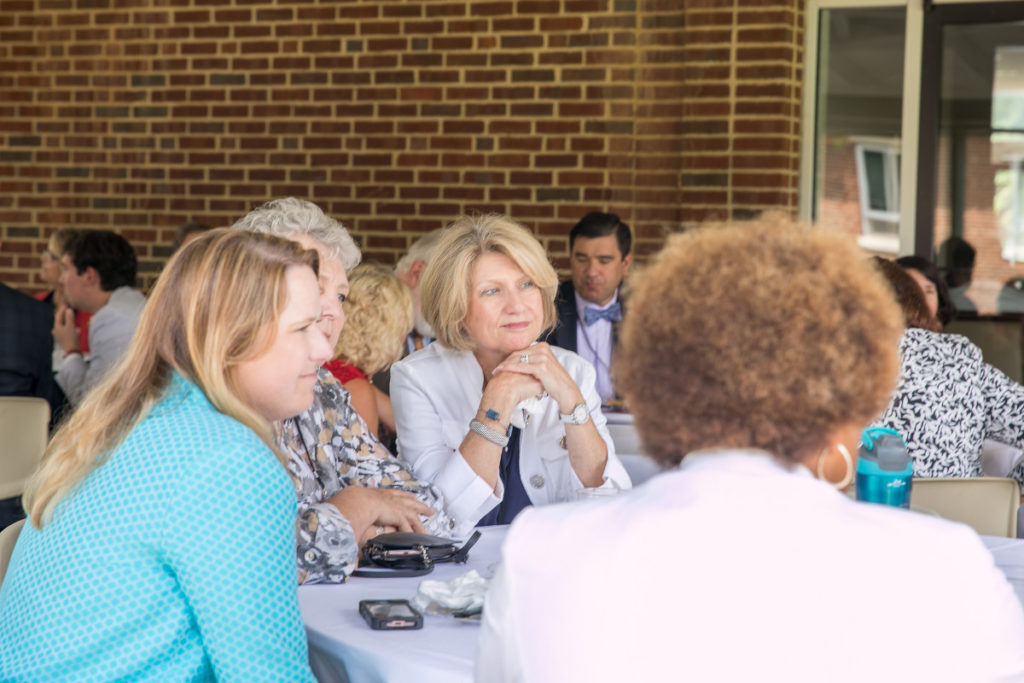 March 27
10 AM – 3 PM
The Prizery
700 Bruce St, South Boston, VA 24592
The Growth & Diversification Investment Plan uncovered not just new opportunities, but also many hidden 'diamonds'—successes already occurring in our footprint. We want to celebrate those successes and give our communities an opportunity to learn from each other.
Business leaders, educators, government officials and anyone else dedicated to the economic vitality of Southern Virginia are encouraged to attend. The event will include a workshop, presentations, and a panel discussion, all of which will highlight SOVA successes and discuss where the initiative is headed. Guests can also experience a "Taste of the Region" with SOVA Food Hub and beverage vendors.
Speakers
Keynote Speaker Larry Terry, director of the UVA Weldon Cooper Center for Public Service, will share his thoughts about Leadership In Action. In addition to project updates on Go Virginia initiatives, success stories featured at the All-Hands Meeting will include:
With the Go Virginia's goals to help spur synergies and partnerships as well as increase the number of higher paying jobs in the region, the event offers an opportunity to share success stories and strategies, and encourage collaboration among partners.
Agenda
*8:30 AM – Pre-Event Apprenticeship Workshop
To be held at Southern Virginia Higher Education Center, ABB Classroom on 2nd floor
10:00AM-10:30AM Where Are We Now?
State Board Update with Serial Entrepreneur and Angel Investor Doug Juanarena and Region 3 Council Update with Charles Majors representing the financial services sector
10:30AM -10:40AM SOVA Success Highlight
Racing Ahead – The VIR Advantage – Connie Nyholm
10:45AM -11:00AM Networking Break
11:00AM – 11:45AM Where Are We Headed?
Innovation, Workforce and Manufacturing Highlights
Panel Discussion, Randy Lail, Facilitator
SOVA Innovation Hub – Lauren Mathena
Apprenticeship – Krista Boerrigter, Axxor
Innovation – Longwood Small Business Development Center – Lin Hite and Brandon Hennessey
11:45AM -11:55AM SOVA Success Highlight
The SOVA Food Hub – Ann Taylor-Wright
12:00 noon Networking Lunch
12:45PM Leadership In Action
Larry Terry, Director, UVA Weldon Cooper Center: Building Regional Leadership
1:15PM – 2:15PM SOVA Success Highlights
Girls Who Code – Jeremy Satterfield
Ballad Brewing Company – Ross Fickenscher
The Powerline Worker Project – Keith Harkins
The Randolph-Henry Land Laboratory – Jim Pugh
Foreign Affairs Security Training Center – video presentation
2:15PM – 2:45PM Next Steps For SOVA Success
Bring Your Ideas to the Table!
Tables hosted by local Chambers and Region 3 Council members, Roger Scott, and Scott Burnett
2:45PM Closing and "Taste of the Region" Reception
Register to Attend