GO Virginia Region 3 All-Hands Meeting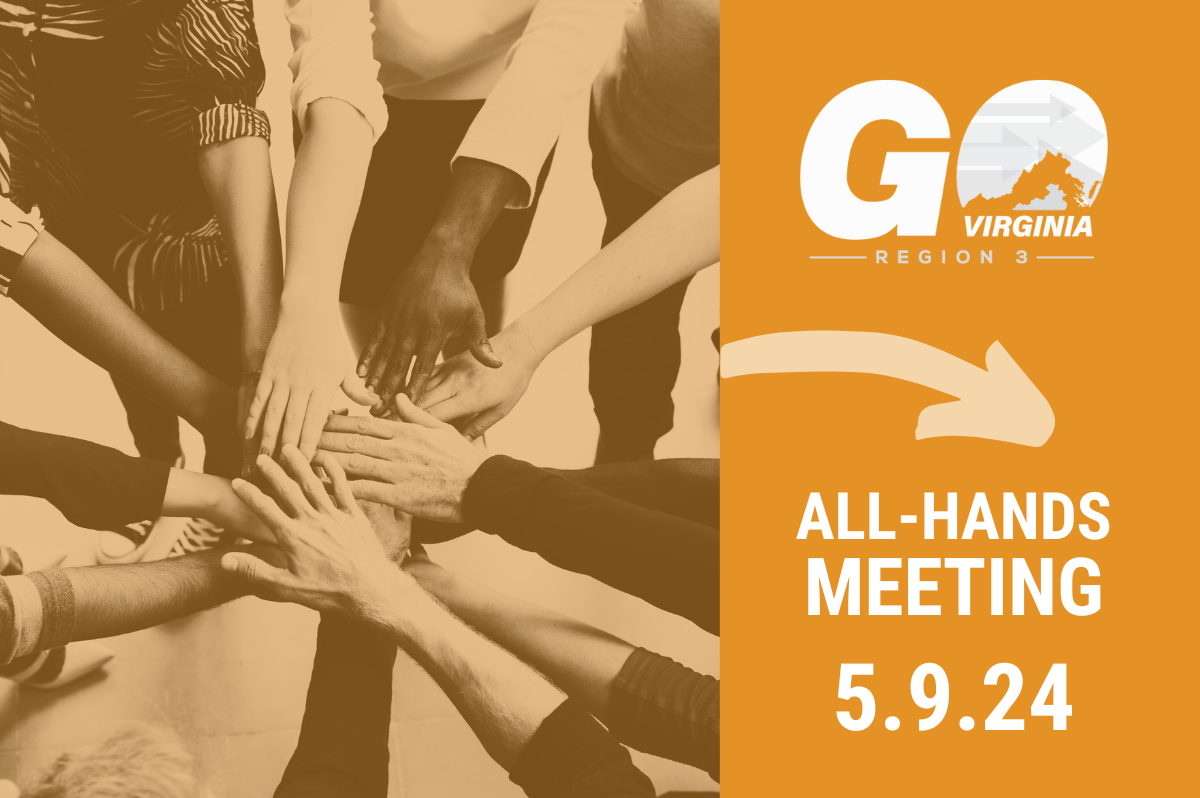 2023 GO Virginia Region 3 All-Hands Meeting Recap
On May 4, 2023, GO Virginia Region 3 partners, local businesses, community and elected leaders, entrepreneurs and educators gathered at The Prizery in South Boston for the third annual All-Hands Meeting focused on business-led economic development in Region 3.
This year's event celebrated the intersection of our ecosystems, shining a light on our small businesses and their impacts on our big businesses. Our regional entrepreneur panel discussion featured Rudy's Girl Media Founder Natalie Hodge, Big Fade Entertainment Founder Ernell Bellamy and Letterpress Communications Founder and Principal Ilsa Loeser.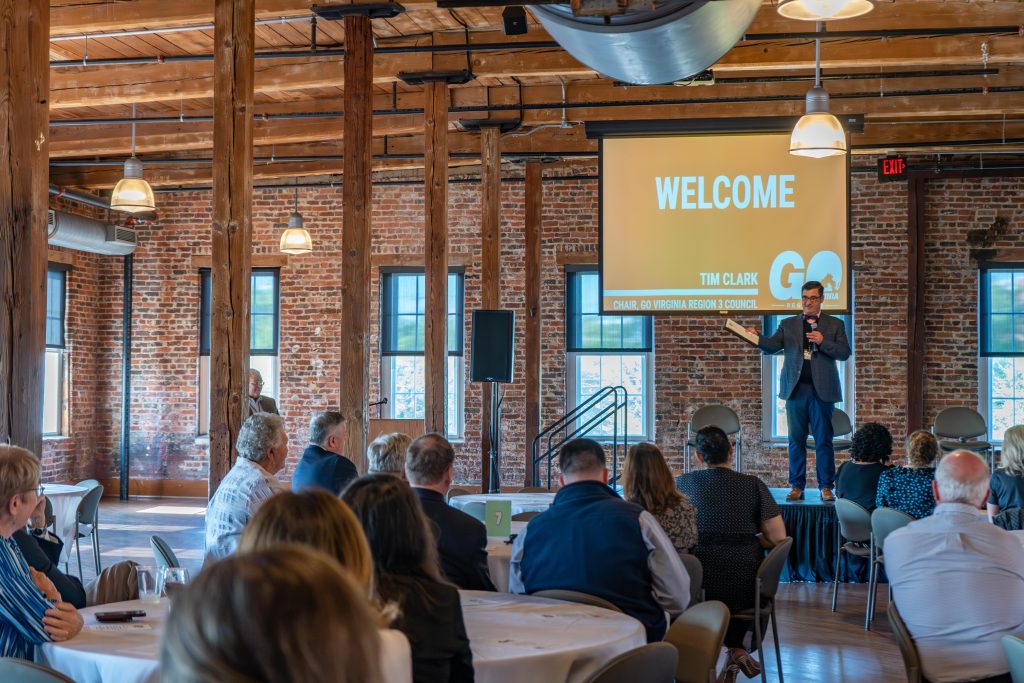 Panelists discussed everything from how they got started in business to how they have scaled up, as well as their passion for supporting the Region 3 community.
The networking happy-hour featured craft beer from Factory Street Brewing, wines from Hunting Creek Vineyards and craft cocktails from Springfield Distillery. 
After dinner, we enjoyed a keynote from Micah White, director of business development for the Metropolitan Business League (MBL) and founder of RVA Has Talent. White's career includes over 25 years in the entertainment industry as a stand-up comedian, host and philanthropist. As director of the MBL, he spearheads an initiative in Brunswick County to support sustainable entrepreneurial ideas. His own entrepreneurial venture, RVA Has Talent, facilitates collaborations between local artists and nonprofits in the Greater Richmond area. White reminded us all why we love Region 3 when he spoke of the authentic connections formed in rural communities.
"The annual All-Hands Meeting is the best example of Region 3's superpower," said GOVA Region 3 Council Chair Tim Clark. "We bring people together. By convening our community and breaking down the silos, we've been able to make great strides in the economic development of Southern Virginia."
Thank you to our 2023 All-Hands Supporters: The Prizery, Riverlink LLC, Blair Construction and Letterpress Communications.