FY20 Support Organization Activities Annual Report
The Southside Planning District Commission, housed in South Hill, Virginia, serves as both the Support Organization and the Fiscal Agent for GO Virginia Region 3.  Each year, the PDC prepares an Annual Report detailing ways in which support for Region 3 has been provided.  The FY20 Report can be accessed at:
TEConomy Regional Entrepreneurial Assessment
TEConomy Partners, LLC was engaged by the GO Virginia Statewide Board to provide each GO Virginia region an independent and objective assessment of its entrepreneurial development position, to facilitate a situational assessment of the region's entrepreneurial ecosystem, and to help identify with local leaders priority actions to help strengthen the ecosystem.
High Value Wood Products Report
To aid GO Virginia's goal of supporting Virginia growth industries, and at the request of Region 3's Council, GENEDGE and RTI International just completed a research study on High Value Wood Products (HVWP). The study outlines strategies for optimizing the economic impact of the wood products in Region 3's rich forestry cluster.
Apprenticeship Report
The Institute for Advanced Learning and Research (IALR) was tasked with helping Region 3 identify best practice models for apprenticeship programs. IALR also engaged the National Fund for Workforce Solutions as part of this research. The organizations visited Virginia facilities like Siemens, Newport News Shipbuilding and Phillip Morris. They also looked at North Carolina-based MSI Specialties, Inc. and, a leading example more than 4,000 miles away, Germany-based auto parts manufacturer Schaeffler.  In addition, a survey of employers in the Region 3 footprint was conducted. The study task force learned that the private sector must have a defined workforce need, apprenticeship efforts must be driven by the employer and supported at every level within the company.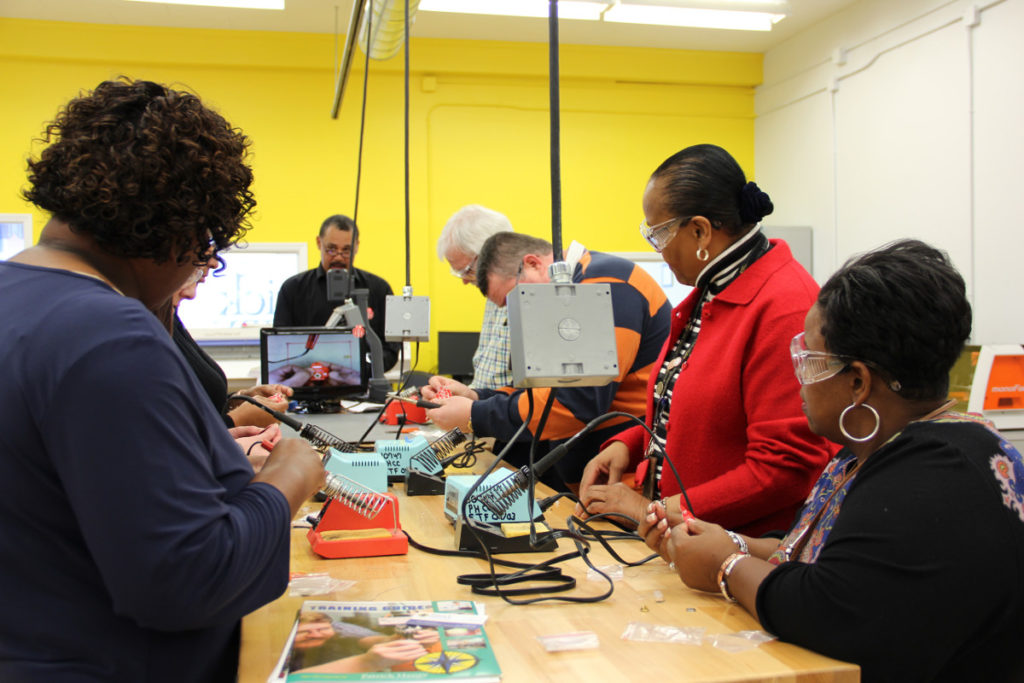 Download our free infographic to better understand the challenges and opportunities of Region 3.